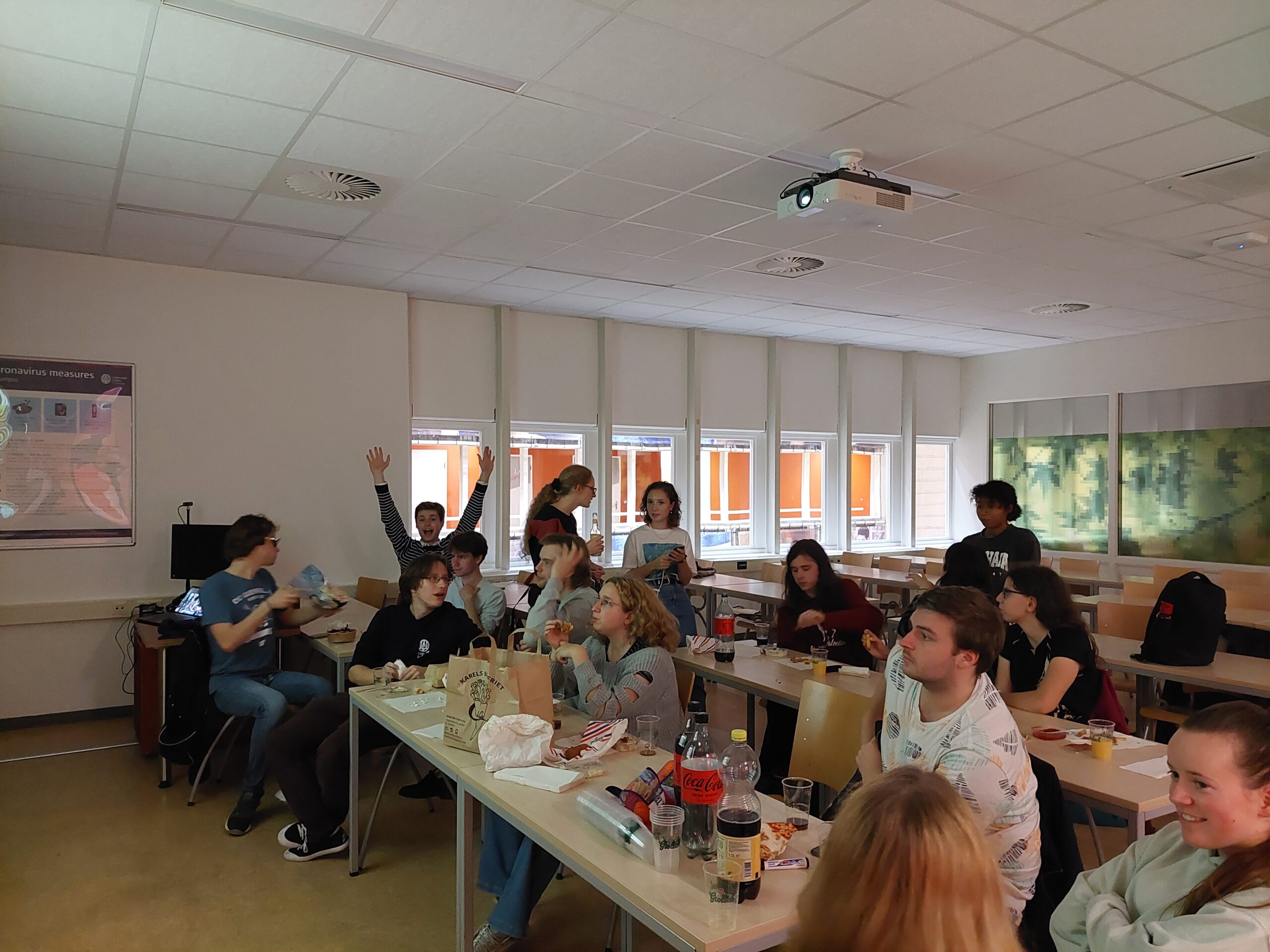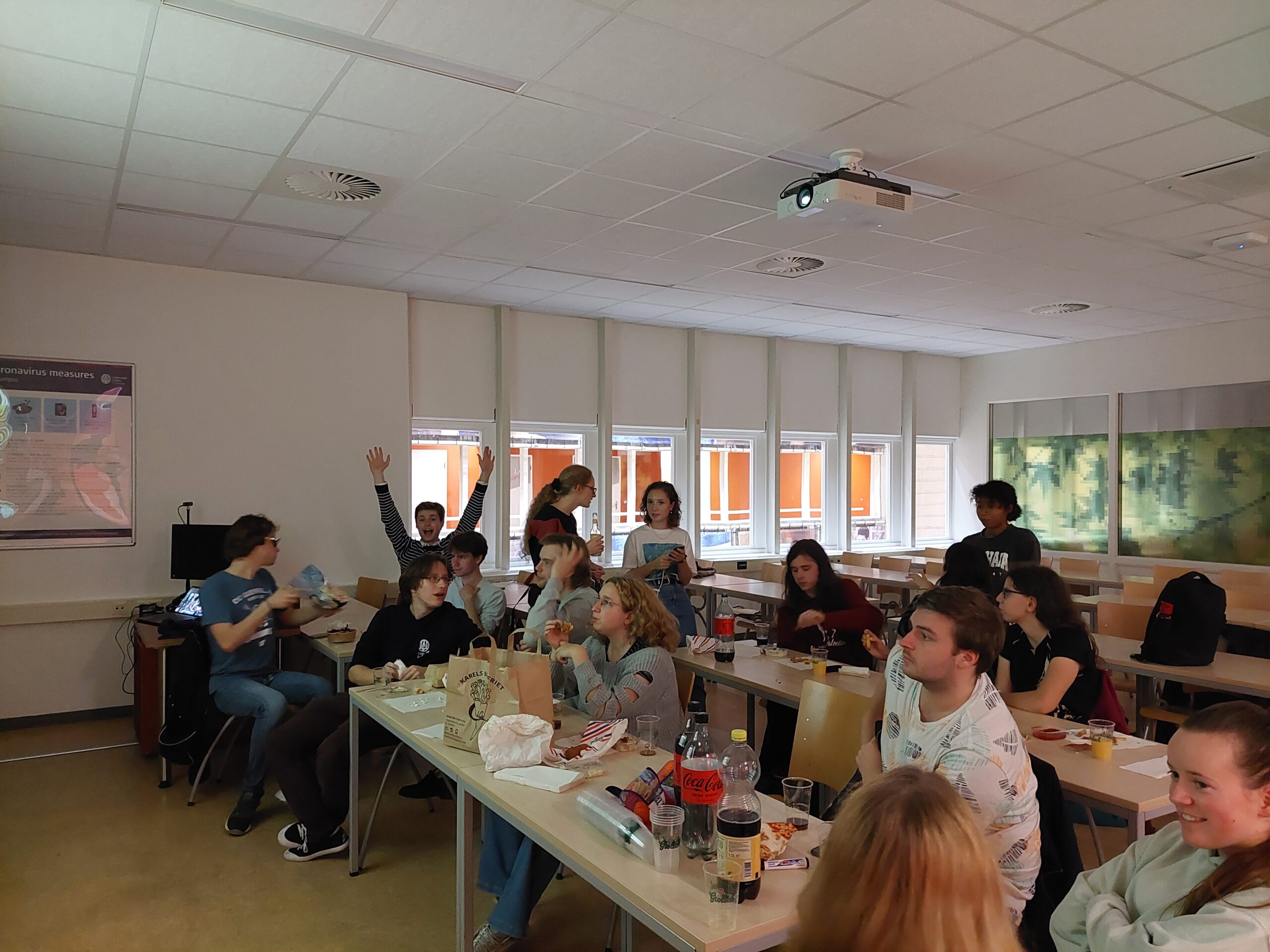 PHOTO-2022-07-07-19-22-00[141]
Processed with VSCO with hb2 preset
Processed with VSCO with hb2 preset
diesgala feescie (april 2023)
diesgala shakha zonder fed (april 2023)
dutch movie night (october 2022)
first years weekend (september 2022)
game night (october 2022)
groepsfoto cyprus (january 2023)
sint maarten (november 2022)
switch ga alalagain shakha (september 2022)
valentines party roos en sol (february 2023)
game night (december 2022)
switch ga alalagain shakha (september 2022)
sint maarten (november 2022)
groepsfoto cyprus (january 2023)
game night (october 2022)
game night (december 2022)
game night (december 2022)
first years weekend (september 2022)
dutch movie night (october 2022)
diesgala shakha zonder fed (april 2023)
diesgala feescie (april 2023)
What is T.W.I.S.T.?
T.W.I.S.T. is the study association for linguistics in Leiden. For over twenty years, we've been organising activities for our members that allow them to add more depth to their study and meet fellow students along the way. Some of our annual events are the study trip abroad, the T.W.I.S.T. Student Conference, and the Talengala. We also organise lectures, movie nights, game nights, borrels, and much more! Of course, we don't do all of this by ourselves, but we are assisted by the fantastic members of our committees.
A T.W.I.S.T. membership will allow you to get to know your fellow students, as well as others who are interested in language. You will receive our magazine (the TWISTER) four times a year and will get to participate in the wide variety of activities our board and committees have to offer; maybe you'll even join one yourself! You will also get to vote in the general assemblies. Most of all, you will make friends and have a lot of fun at T.W.I.S.T.!
Become a member
Do you want to become a member? Click here to go to the registration page!
Upcoming events
To stay up-to-date on the latest T.W.I.S.T. events, be sure to join our Facebook group, WhatsApp group chats, or just check the page below!
Would you like to have T.W.I.S.T.'s calendar with you wherever you go? Add us to your Google Calendar!
TWea o'clock

Fri 1 Dec 2023 14:00 - 16:00

P.J. Veth, 2311 VJ Leiden, Netherlands

More

This afternoon, it's time for another TWea o'clock in the T.W.I.S.T. board room in PJ Veth, room S0.18! You can join us there every other week on Friday between 14:00 and 16:00 for a cup of TWea and some cookies.

Het is vanmiddag weer tijd voor een TWea o'clock, in de T.W.I.S.T.-bestuurskamer in het PJ Veth, kamer S0.18! Daar kun je om de week op vrijdag langs tussen 14:00 en 16:00 voor een kopje thee met uiteraard een koekje.

---
Study Session

Fri 8 Dec 2023 14:00 - 16:00

PJ Veth s.018

More

Do you need some motivation to study? Come join our study session in the T.W.I.S.T. board room in PJ Veth, room S0.18! Every other week on Friday between 14:00 and 16:00 the board room is open to study together, motivate each other, and of course there will be tea!

Heb je wat motivatie nodig om te studeren? Kom naar onze studiesessie in de T.W.I.S.T.-bestuurskamer in het PJ Veth, kamer S0.18! Daar kun je om de week op vrijdag langs tussen 14:00 en 16:00 om samen te studeren, elkaar te motiveren en er is natuurlijk thee!

---
TWea o'clock

Fri 15 Dec 2023 14:00 - 16:00

P.J. Veth, 2311 VJ Leiden, Netherlands

More

This afternoon, it's time for another TWea o'clock in the T.W.I.S.T. board room in PJ Veth, room S0.18! You can join us there every other week on Friday between 14:00 and 16:00 for a cup of TWea and some cookies.

Het is vanmiddag weer tijd voor een TWea o'clock, in de T.W.I.S.T.-bestuurskamer in het PJ Veth, kamer S0.18! Daar kun je om de week op vrijdag langs tussen 14:00 en 16:00 voor een kopje thee met uiteraard een koekje.

---
Study Session

Fri 22 Dec 2023 14:00 - 16:00

PJ Veth s.018

More

Do you need some motivation to study? Come join our study session in the T.W.I.S.T. board room in PJ Veth, room S0.18! Every other week on Friday between 14:00 and 16:00 the board room is open to study together, motivate each other, and of course there will be tea!

Heb je wat motivatie nodig om te studeren? Kom naar onze studiesessie in de T.W.I.S.T.-bestuurskamer in het PJ Veth, kamer S0.18! Daar kun je om de week op vrijdag langs tussen 14:00 en 16:00 om samen te studeren, elkaar te motiveren en er is natuurlijk thee!

---
TWea o'clock

Fri 29 Dec 2023 14:00 - 16:00

P.J. Veth, 2311 VJ Leiden, Netherlands

More

This afternoon, it's time for another TWea o'clock in the T.W.I.S.T. board room in PJ Veth, room S0.18! You can join us there every other week on Friday between 14:00 and 16:00 for a cup of TWea and some cookies.

Het is vanmiddag weer tijd voor een TWea o'clock, in de T.W.I.S.T.-bestuurskamer in het PJ Veth, kamer S0.18! Daar kun je om de week op vrijdag langs tussen 14:00 en 16:00 voor een kopje thee met uiteraard een koekje.

---